Deprecated: Constant FILTER_SANITIZE_STRING is deprecated in /home/msusearch/public_html/wp-content/plugins/wordpress-seo/src/conditionals/admin/elementor-edit-conditional.php on line 21

Deprecated: Constant FILTER_SANITIZE_STRING is deprecated in /home/msusearch/public_html/wp-content/plugins/wordpress-seo/src/conditionals/admin/elementor-edit-conditional.php on line 27

Warning: Cannot modify header information - headers already sent by (output started at /home/msusearch/public_html/wp-content/plugins/wordpress-seo/src/conditionals/admin/elementor-edit-conditional.php:21) in /home/msusearch/public_html/wp-content/themes/microsoftnew/header.php on line 9


WordPress database error: [Table 'msusearc_db.yoast_wp_seo_models_indexable' doesn't exist]
SELECT * FROM `yoast_wp_seo_models_indexable` WHERE `permalink_hash` = '123:1de203eb8afda2f2d66fb97a728aacea' AND `permalink` = 'https://msusearch.com/wp-content/uploads/2020/02/The-Operation-Cannot-Be-Performed-Because-the-Message-has-been-Changed.png' LIMIT 1

WordPress database error: [Table 'msusearc_db.yoast_wp_seo_models_indexable' doesn't exist]
SELECT * FROM `yoast_wp_seo_models_indexable` WHERE `permalink_hash` = '123:1de203eb8afda2f2d66fb97a728aacea' AND `permalink` = 'https://msusearch.com/wp-content/uploads/2020/02/The-Operation-Cannot-Be-Performed-Because-the-Message-has-been-Changed.png' LIMIT 1

WordPress database error: [Table 'msusearc_db.yoast_wp_seo_models_indexable' doesn't exist]
SELECT * FROM `yoast_wp_seo_models_indexable` WHERE `object_id` = '692' AND `object_type` = 'post' LIMIT 1

WordPress database error: [Table 'msusearc_db.yoast_wp_seo_models_indexable' doesn't exist]
SELECT * FROM `yoast_wp_seo_models_indexable` WHERE `object_id` = '692' AND `object_type` = 'post' LIMIT 1


Deprecated: explode(): Passing null to parameter #2 ($string) of type string is deprecated in /home/msusearch/public_html/wp-content/plugins/wordpress-seo/src/builders/indexable-post-builder.php on line 90

Deprecated: Automatic conversion of false to array is deprecated in /home/msusearch/public_html/wp-content/plugins/wordpress-seo/inc/class-wpseo-image-utils.php on line 190

Deprecated: Automatic conversion of false to array is deprecated in /home/msusearch/public_html/wp-content/plugins/wordpress-seo/inc/class-wpseo-image-utils.php on line 190


WordPress database error: [Table 'msusearc_db.yoast_wp_seo_models_indexable' doesn't exist]
SELECT * FROM `yoast_wp_seo_models_indexable` WHERE `object_id` = '686' AND `object_type` = 'post' LIMIT 1

WordPress database error: [Table 'msusearc_db.yoast_wp_seo_models_indexable' doesn't exist]
SELECT * FROM `yoast_wp_seo_models_indexable` WHERE `object_id` = '686' AND `object_type` = 'post' LIMIT 1


Deprecated: explode(): Passing null to parameter #2 ($string) of type string is deprecated in /home/msusearch/public_html/wp-content/plugins/wordpress-seo/src/builders/indexable-post-builder.php on line 90


WordPress database error: [Table 'msusearc_db.yoast_wp_seo_models_primary_term' doesn't exist]
SELECT * FROM `yoast_wp_seo_models_primary_term` WHERE `post_id` = '686' AND `taxonomy` = 'category' LIMIT 1

WordPress database error: [Table 'msusearc_db.yoast_wp_seo_models_primary_term' doesn't exist]
SELECT * FROM `yoast_wp_seo_models_primary_term` WHERE `post_id` = '686' AND `taxonomy` = 'category' LIMIT 1

WordPress database error: [Table 'msusearc_db.yoast_wp_seo_models_primary_term' doesn't exist]
INSERT INTO `yoast_wp_seo_models_primary_term` (`term_id`, `post_id`, `taxonomy`, `blog_id`, `created_at`, `updated_at`) VALUES ('6', '686', 'category', '1', '2023-01-29 12:06:22', '2023-01-29 12:06:22')

WordPress database error: [Table 'msusearc_db.yoast_wp_seo_models_indexable' doesn't exist]
SELECT * FROM `yoast_wp_seo_models_indexable` WHERE `object_id` = '1' AND `object_type` = 'user' LIMIT 1

WordPress database error: [Table 'msusearc_db.yoast_wp_seo_models_indexable' doesn't exist]
SELECT * FROM `yoast_wp_seo_models_indexable` WHERE `object_id` = '1' AND `object_type` = 'user' LIMIT 1


Deprecated: strlen(): Passing null to parameter #1 ($string) of type string is deprecated in /home/msusearch/public_html/wp-content/plugins/wordpress-seo/src/models/indexable.php on line 161


WordPress database error: [Table 'msusearc_db.yoast_wp_seo_models_indexable' doesn't exist]
INSERT INTO `yoast_wp_seo_models_indexable` (`object_id`, `object_type`, `permalink`, `title`, `description`, `is_cornerstone`, `is_robots_noindex`, `is_robots_nofollow`, `is_robots_noarchive`, `is_robots_noimageindex`, `is_robots_nosnippet`, `is_public`, `has_public_posts`, `blog_id`, `open_graph_image`, `open_graph_image_id`, `open_graph_image_source`, `open_graph_image_meta`, `twitter_image`, `twitter_image_id`, `twitter_image_source`, `permalink_hash`, `created_at`, `updated_at`) VALUES ('1', 'user', 'https://msusearch.com/author/johnmathew/', NULL, NULL, '0', '0', NULL, NULL, NULL, NULL, NULL, '0', '1', 'https://secure.gravatar.com/avatar/573b0d778d41b15556147a1bc8bef92f?s=500&d=mm&r=g', NULL, 'gravatar-image', NULL, 'https://secure.gravatar.com/avatar/573b0d778d41b15556147a1bc8bef92f?s=500&d=mm&r=g', NULL, 'gravatar-image', '40:05b9c142ce987060172247fc63be8cb7', '2023-01-29 12:06:22', '2023-01-29 12:06:22')

WordPress database error: [Table 'msusearc_db.yoast_wp_seo_models_indexable' doesn't exist]
INSERT INTO `yoast_wp_seo_models_indexable` (`object_id`, `object_type`, `object_sub_type`, `permalink`, `primary_focus_keyword_score`, `readability_score`, `is_cornerstone`, `is_robots_noindex`, `is_robots_nofollow`, `is_robots_noimageindex`, `is_robots_noarchive`, `is_robots_nosnippet`, `open_graph_image`, `open_graph_image_id`, `open_graph_image_source`, `open_graph_image_meta`, `twitter_image`, `twitter_image_id`, `twitter_image_source`, `primary_focus_keyword`, `canonical`, `title`, `description`, `breadcrumb_title`, `open_graph_title`, `open_graph_description`, `twitter_title`, `twitter_description`, `author_id`, `post_parent`, `number_of_pages`, `post_status`, `is_protected`, `is_public`, `has_public_posts`, `blog_id`, `schema_page_type`, `schema_article_type`, `permalink_hash`, `created_at`, `updated_at`) VALUES ('686', 'post', 'post', 'https://msusearch.com/fixed-the-operation-cannot-be-performed-because-the-message-has-been-changed/', '82', '90', '0', NULL, '0', NULL, NULL, NULL, 'https://msusearch.com/wp-content/uploads/2020/02/The-Operation-Cannot-Be-Performed-Because-the-Message-has-been-Changed.png', NULL, 'first-content-image', NULL, 'https://msusearch.com/wp-content/uploads/2020/02/The-Operation-Cannot-Be-Performed-Because-the-Message-has-been-Changed.png', NULL, 'first-content-image', 'The Operation can\'t Be Performed as the Message has been changed', NULL, 'The Operation can\'t Be Performed as the Message has been changed', 'The Operation Cannot Be Performed Because the Message has been Changed. Outlook allows you to create personal folders. Read More...', '[Fixed] "The Operation Cannot Be Performed Because the Message has been Changed"', NULL, NULL, NULL, NULL, '1', '0', NULL, 'publish', '0', NULL, NULL, '1', NULL, NULL, '99:c75871d60e44289b53de7d457b4564d6', '2023-01-29 12:06:22', '2023-01-29 12:06:22')

WordPress database error: [Table 'msusearc_db.yoast_wp_seo_models_indexable_hierarchy' doesn't exist]
SELECT `indexable_id` FROM `yoast_wp_seo_models_indexable_hierarchy` WHERE `ancestor_id` = '0'

WordPress database error: [Table 'msusearc_db.yoast_wp_seo_models_indexable_hierarchy' doesn't exist]
SELECT `indexable_id` FROM `yoast_wp_seo_models_indexable_hierarchy` WHERE `ancestor_id` = '0'

WordPress database error: [Table 'msusearc_db.yoast_wp_seo_models_indexable' doesn't exist]
SELECT * FROM `yoast_wp_seo_models_indexable` WHERE `object_id` = '1' AND `object_type` = 'user' LIMIT 1

WordPress database error: [Table 'msusearc_db.yoast_wp_seo_models_indexable' doesn't exist]
SELECT * FROM `yoast_wp_seo_models_indexable` WHERE `object_id` = '1' AND `object_type` = 'user' LIMIT 1


Deprecated: strlen(): Passing null to parameter #1 ($string) of type string is deprecated in /home/msusearch/public_html/wp-content/plugins/wordpress-seo/src/models/indexable.php on line 161


WordPress database error: [Table 'msusearc_db.yoast_wp_seo_models_indexable' doesn't exist]
INSERT INTO `yoast_wp_seo_models_indexable` (`object_id`, `object_type`, `permalink`, `title`, `description`, `is_cornerstone`, `is_robots_noindex`, `is_robots_nofollow`, `is_robots_noarchive`, `is_robots_noimageindex`, `is_robots_nosnippet`, `is_public`, `has_public_posts`, `blog_id`, `open_graph_image`, `open_graph_image_id`, `open_graph_image_source`, `open_graph_image_meta`, `twitter_image`, `twitter_image_id`, `twitter_image_source`, `permalink_hash`, `created_at`, `updated_at`) VALUES ('1', 'user', 'https://msusearch.com/author/johnmathew/', NULL, NULL, '0', '0', NULL, NULL, NULL, NULL, NULL, '0', '1', 'https://secure.gravatar.com/avatar/573b0d778d41b15556147a1bc8bef92f?s=500&d=mm&r=g', NULL, 'gravatar-image', NULL, 'https://secure.gravatar.com/avatar/573b0d778d41b15556147a1bc8bef92f?s=500&d=mm&r=g', NULL, 'gravatar-image', '40:05b9c142ce987060172247fc63be8cb7', '2023-01-29 12:06:22', '2023-01-29 12:06:22')


Deprecated: strlen(): Passing null to parameter #1 ($string) of type string is deprecated in /home/msusearch/public_html/wp-content/plugins/wordpress-seo/src/models/indexable.php on line 161


WordPress database error: [Table 'msusearc_db.yoast_wp_seo_models_indexable' doesn't exist]
UPDATE `yoast_wp_seo_models_indexable` SET `has_public_posts` = '0', `permalink` = 'https://msusearch.com/author/johnmathew/', `permalink_hash` = '40:05b9c142ce987060172247fc63be8cb7', `updated_at` = '2023-01-29 12:06:22' WHERE `id` = '0'

WordPress database error: [Table 'msusearc_db.yoast_wp_seo_models_indexable' doesn't exist]
SELECT `id` FROM `yoast_wp_seo_models_indexable` WHERE `object_type` = 'post' AND `object_sub_type` = 'attachment' AND `post_status` = 'inherit' AND `post_parent` = '686' AND `has_public_posts` IS NOT NULL

WordPress database error: [Table 'msusearc_db.yoast_wp_seo_models_indexable' doesn't exist]
SELECT `id` FROM `yoast_wp_seo_models_indexable` WHERE `object_type` = 'post' AND `object_sub_type` = 'attachment' AND `post_status` = 'inherit' AND `post_parent` = '686' AND `has_public_posts` IS NOT NULL

WordPress database error: [Table 'msusearc_db.yoast_wp_seo_models_indexable' doesn't exist]
UPDATE `yoast_wp_seo_models_indexable` SET `permalink` = 'https://msusearch.com/fixed-the-operation-cannot-be-performed-because-the-message-has-been-changed/', `permalink_hash` = '99:c75871d60e44289b53de7d457b4564d6', `updated_at` = '2023-01-29 12:06:22' WHERE `id` = '0'

WordPress database error: [Table 'msusearc_db.yoast_wp_seo_models_indexable' doesn't exist]
SELECT * FROM `yoast_wp_seo_models_indexable` WHERE `object_id` = '1' AND `object_type` = 'user' LIMIT 1

WordPress database error: [Table 'msusearc_db.yoast_wp_seo_models_indexable' doesn't exist]
SELECT * FROM `yoast_wp_seo_models_indexable` WHERE `object_id` = '1' AND `object_type` = 'user' LIMIT 1


Deprecated: strlen(): Passing null to parameter #1 ($string) of type string is deprecated in /home/msusearch/public_html/wp-content/plugins/wordpress-seo/src/models/indexable.php on line 161


WordPress database error: [Table 'msusearc_db.yoast_wp_seo_models_indexable' doesn't exist]
INSERT INTO `yoast_wp_seo_models_indexable` (`object_id`, `object_type`, `permalink`, `title`, `description`, `is_cornerstone`, `is_robots_noindex`, `is_robots_nofollow`, `is_robots_noarchive`, `is_robots_noimageindex`, `is_robots_nosnippet`, `is_public`, `has_public_posts`, `blog_id`, `open_graph_image`, `open_graph_image_id`, `open_graph_image_source`, `open_graph_image_meta`, `twitter_image`, `twitter_image_id`, `twitter_image_source`, `permalink_hash`, `created_at`, `updated_at`) VALUES ('1', 'user', 'https://msusearch.com/author/johnmathew/', NULL, NULL, '0', '0', NULL, NULL, NULL, NULL, NULL, '0', '1', 'https://secure.gravatar.com/avatar/573b0d778d41b15556147a1bc8bef92f?s=500&d=mm&r=g', NULL, 'gravatar-image', NULL, 'https://secure.gravatar.com/avatar/573b0d778d41b15556147a1bc8bef92f?s=500&d=mm&r=g', NULL, 'gravatar-image', '40:05b9c142ce987060172247fc63be8cb7', '2023-01-29 12:06:22', '2023-01-29 12:06:22')


Deprecated: strlen(): Passing null to parameter #1 ($string) of type string is deprecated in /home/msusearch/public_html/wp-content/plugins/wordpress-seo/src/models/indexable.php on line 161


WordPress database error: [Table 'msusearc_db.yoast_wp_seo_models_indexable' doesn't exist]
INSERT INTO `yoast_wp_seo_models_indexable` (`object_id`, `object_type`, `object_sub_type`, `permalink`, `primary_focus_keyword_score`, `readability_score`, `is_cornerstone`, `is_robots_noindex`, `is_robots_nofollow`, `is_robots_noimageindex`, `is_robots_noarchive`, `is_robots_nosnippet`, `open_graph_image`, `open_graph_image_id`, `open_graph_image_source`, `open_graph_image_meta`, `twitter_image`, `twitter_image_id`, `twitter_image_source`, `primary_focus_keyword`, `canonical`, `title`, `description`, `breadcrumb_title`, `open_graph_title`, `open_graph_description`, `twitter_title`, `twitter_description`, `author_id`, `post_parent`, `number_of_pages`, `post_status`, `is_protected`, `is_public`, `has_public_posts`, `blog_id`, `schema_page_type`, `schema_article_type`, `permalink_hash`, `created_at`, `updated_at`) VALUES ('692', 'post', 'attachment', 'https://msusearch.com/wp-content/uploads/2020/02/The-Operation-Cannot-Be-Performed-Because-the-Message-has-been-Changed.png', NULL, '0', '0', NULL, '0', NULL, NULL, NULL, 'https://msusearch.com/wp-content/uploads/2020/02/The-Operation-Cannot-Be-Performed-Because-the-Message-has-been-Changed.png', '692', 'attachment-image', '{\"width\":492,\"height\":148,\"url\":\"https://msusearch.com/wp-content/uploads/2020/02/The-Operation-Cannot-Be-Performed-Because-the-Message-has-been-Changed.png\",\"path\":\"/home/msusearch/public_html/wp-content/uploads/2020/02/The-Operation-Cannot-Be-Performed-Because-the-Message-has-been-Changed.png\",\"size\":\"full\",\"id\":692,\"alt\":\"\",\"pixels\":72816,\"type\":\"image/png\"}', 'https://msusearch.com/wp-content/uploads/2020/02/The-Operation-Cannot-Be-Performed-Because-the-Message-has-been-Changed.png', '692', 'attachment-image', NULL, NULL, NULL, NULL, 'The-Operation-Cannot-Be-Performed-Because-the-Message-has-been-Changed', NULL, NULL, NULL, NULL, '1', '686', NULL, 'inherit', '0', NULL, NULL, '1', NULL, NULL, '123:1de203eb8afda2f2d66fb97a728aacea', '2023-01-29 12:06:22', '2023-01-29 12:06:22')

WordPress database error: [Table 'msusearc_db.yoast_wp_seo_models_indexable_hierarchy' doesn't exist]
SELECT `indexable_id` FROM `yoast_wp_seo_models_indexable_hierarchy` WHERE `ancestor_id` = '0'

WordPress database error: [Table 'msusearc_db.yoast_wp_seo_models_indexable_hierarchy' doesn't exist]
SELECT `indexable_id` FROM `yoast_wp_seo_models_indexable_hierarchy` WHERE `ancestor_id` = '0'

WordPress database error: [Table 'msusearc_db.yoast_wp_seo_models_indexable' doesn't exist]
SELECT * FROM `yoast_wp_seo_models_indexable` WHERE `object_id` = '1' AND `object_type` = 'user' LIMIT 1

WordPress database error: [Table 'msusearc_db.yoast_wp_seo_models_indexable' doesn't exist]
SELECT * FROM `yoast_wp_seo_models_indexable` WHERE `object_id` = '1' AND `object_type` = 'user' LIMIT 1


Deprecated: strlen(): Passing null to parameter #1 ($string) of type string is deprecated in /home/msusearch/public_html/wp-content/plugins/wordpress-seo/src/models/indexable.php on line 161


WordPress database error: [Table 'msusearc_db.yoast_wp_seo_models_indexable' doesn't exist]
INSERT INTO `yoast_wp_seo_models_indexable` (`object_id`, `object_type`, `permalink`, `title`, `description`, `is_cornerstone`, `is_robots_noindex`, `is_robots_nofollow`, `is_robots_noarchive`, `is_robots_noimageindex`, `is_robots_nosnippet`, `is_public`, `has_public_posts`, `blog_id`, `open_graph_image`, `open_graph_image_id`, `open_graph_image_source`, `open_graph_image_meta`, `twitter_image`, `twitter_image_id`, `twitter_image_source`, `permalink_hash`, `created_at`, `updated_at`) VALUES ('1', 'user', 'https://msusearch.com/author/johnmathew/', NULL, NULL, '0', '0', NULL, NULL, NULL, NULL, NULL, '0', '1', 'https://secure.gravatar.com/avatar/573b0d778d41b15556147a1bc8bef92f?s=500&d=mm&r=g', NULL, 'gravatar-image', NULL, 'https://secure.gravatar.com/avatar/573b0d778d41b15556147a1bc8bef92f?s=500&d=mm&r=g', NULL, 'gravatar-image', '40:05b9c142ce987060172247fc63be8cb7', '2023-01-29 12:06:22', '2023-01-29 12:06:22')


Deprecated: strlen(): Passing null to parameter #1 ($string) of type string is deprecated in /home/msusearch/public_html/wp-content/plugins/wordpress-seo/src/models/indexable.php on line 161


WordPress database error: [Table 'msusearc_db.yoast_wp_seo_models_indexable' doesn't exist]
UPDATE `yoast_wp_seo_models_indexable` SET `has_public_posts` = '0', `permalink` = 'https://msusearch.com/author/johnmathew/', `permalink_hash` = '40:05b9c142ce987060172247fc63be8cb7', `updated_at` = '2023-01-29 12:06:22' WHERE `id` = '0'

WordPress database error: [Table 'msusearc_db.yoast_wp_seo_models_indexable' doesn't exist]
SELECT `id` FROM `yoast_wp_seo_models_indexable` WHERE `object_type` = 'post' AND `object_sub_type` = 'attachment' AND `post_status` = 'inherit' AND `post_parent` = '692' AND `has_public_posts` IS NOT NULL

WordPress database error: [Table 'msusearc_db.yoast_wp_seo_models_indexable' doesn't exist]
SELECT `id` FROM `yoast_wp_seo_models_indexable` WHERE `object_type` = 'post' AND `object_sub_type` = 'attachment' AND `post_status` = 'inherit' AND `post_parent` = '692' AND `has_public_posts` IS NOT NULL


Deprecated: strlen(): Passing null to parameter #1 ($string) of type string is deprecated in /home/msusearch/public_html/wp-content/plugins/wordpress-seo/src/models/indexable.php on line 161


WordPress database error: [Table 'msusearc_db.yoast_wp_seo_models_indexable' doesn't exist]
UPDATE `yoast_wp_seo_models_indexable` SET `permalink` = 'https://msusearch.com/wp-content/uploads/2020/02/The-Operation-Cannot-Be-Performed-Because-the-Message-has-been-Changed.png', `permalink_hash` = '123:1de203eb8afda2f2d66fb97a728aacea', `updated_at` = '2023-01-29 12:06:22' WHERE `id` = '0'

WordPress database error: [Table 'msusearc_db.yoast_wp_seo_models_indexable' doesn't exist]
SELECT * FROM `yoast_wp_seo_models_indexable` WHERE `object_type` = 'home-page' LIMIT 1

WordPress database error: [Table 'msusearc_db.yoast_wp_seo_models_indexable' doesn't exist]
SELECT * FROM `yoast_wp_seo_models_indexable` WHERE `object_type` = 'home-page' LIMIT 1


Deprecated: strlen(): Passing null to parameter #1 ($string) of type string is deprecated in /home/msusearch/public_html/wp-content/plugins/wordpress-seo/src/models/indexable.php on line 161


WordPress database error: [Table 'msusearc_db.yoast_wp_seo_models_indexable' doesn't exist]
INSERT INTO `yoast_wp_seo_models_indexable` (`object_type`, `title`, `breadcrumb_title`, `permalink`, `blog_id`, `description`, `is_robots_noindex`, `open_graph_title`, `open_graph_image`, `open_graph_image_id`, `open_graph_description`, `permalink_hash`, `created_at`, `updated_at`) VALUES ('home-page', '%%sitename%% %%page%% %%sep%% %%sitedesc%%', 'Home', 'https://msusearch.com/', '1', '', '0', '', '', '', '', '22:ab794e8eb920cc2e765104890896ba0e', '2023-01-29 12:06:22', '2023-01-29 12:06:22')

WordPress database error: [Table 'msusearc_db.yoast_wp_seo_models_indexable' doesn't exist]
SELECT * FROM `yoast_wp_seo_models_indexable` WHERE `permalink_hash` = '123:1de203eb8afda2f2d66fb97a728aacea' AND `permalink` = 'https://msusearch.com/wp-content/uploads/2020/02/The-Operation-Cannot-Be-Performed-Because-the-Message-has-been-Changed.png' LIMIT 1

WordPress database error: [Table 'msusearc_db.yoast_wp_seo_models_indexable' doesn't exist]
SELECT * FROM `yoast_wp_seo_models_indexable` WHERE `permalink_hash` = '123:1de203eb8afda2f2d66fb97a728aacea' AND `permalink` = 'https://msusearch.com/wp-content/uploads/2020/02/The-Operation-Cannot-Be-Performed-Because-the-Message-has-been-Changed.png' LIMIT 1

WordPress database error: [Table 'msusearc_db.yoast_wp_seo_models_indexable' doesn't exist]
SELECT * FROM `yoast_wp_seo_models_indexable` WHERE `object_id` = '692' AND `object_type` = 'post' LIMIT 1

WordPress database error: [Table 'msusearc_db.yoast_wp_seo_models_indexable' doesn't exist]
SELECT * FROM `yoast_wp_seo_models_indexable` WHERE `object_id` = '692' AND `object_type` = 'post' LIMIT 1


Deprecated: explode(): Passing null to parameter #2 ($string) of type string is deprecated in /home/msusearch/public_html/wp-content/plugins/wordpress-seo/src/builders/indexable-post-builder.php on line 90

Deprecated: Automatic conversion of false to array is deprecated in /home/msusearch/public_html/wp-content/plugins/wordpress-seo/inc/class-wpseo-image-utils.php on line 190

Deprecated: Automatic conversion of false to array is deprecated in /home/msusearch/public_html/wp-content/plugins/wordpress-seo/inc/class-wpseo-image-utils.php on line 190


WordPress database error: [Table 'msusearc_db.yoast_wp_seo_models_indexable' doesn't exist]
SELECT * FROM `yoast_wp_seo_models_indexable` WHERE `object_id` = '686' AND `object_type` = 'post' LIMIT 1

WordPress database error: [Table 'msusearc_db.yoast_wp_seo_models_indexable' doesn't exist]
SELECT * FROM `yoast_wp_seo_models_indexable` WHERE `object_id` = '686' AND `object_type` = 'post' LIMIT 1


Deprecated: explode(): Passing null to parameter #2 ($string) of type string is deprecated in /home/msusearch/public_html/wp-content/plugins/wordpress-seo/src/builders/indexable-post-builder.php on line 90


WordPress database error: [Table 'msusearc_db.yoast_wp_seo_models_primary_term' doesn't exist]
SELECT * FROM `yoast_wp_seo_models_primary_term` WHERE `post_id` = '686' AND `taxonomy` = 'category' LIMIT 1

WordPress database error: [Table 'msusearc_db.yoast_wp_seo_models_primary_term' doesn't exist]
SELECT * FROM `yoast_wp_seo_models_primary_term` WHERE `post_id` = '686' AND `taxonomy` = 'category' LIMIT 1

WordPress database error: [Table 'msusearc_db.yoast_wp_seo_models_primary_term' doesn't exist]
INSERT INTO `yoast_wp_seo_models_primary_term` (`term_id`, `post_id`, `taxonomy`, `blog_id`, `created_at`, `updated_at`) VALUES ('6', '686', 'category', '1', '2023-01-29 12:06:22', '2023-01-29 12:06:22')

WordPress database error: [Table 'msusearc_db.yoast_wp_seo_models_indexable' doesn't exist]
SELECT * FROM `yoast_wp_seo_models_indexable` WHERE `object_id` = '1' AND `object_type` = 'user' LIMIT 1

WordPress database error: [Table 'msusearc_db.yoast_wp_seo_models_indexable' doesn't exist]
SELECT * FROM `yoast_wp_seo_models_indexable` WHERE `object_id` = '1' AND `object_type` = 'user' LIMIT 1


Deprecated: strlen(): Passing null to parameter #1 ($string) of type string is deprecated in /home/msusearch/public_html/wp-content/plugins/wordpress-seo/src/models/indexable.php on line 161


WordPress database error: [Table 'msusearc_db.yoast_wp_seo_models_indexable' doesn't exist]
INSERT INTO `yoast_wp_seo_models_indexable` (`object_id`, `object_type`, `permalink`, `title`, `description`, `is_cornerstone`, `is_robots_noindex`, `is_robots_nofollow`, `is_robots_noarchive`, `is_robots_noimageindex`, `is_robots_nosnippet`, `is_public`, `has_public_posts`, `blog_id`, `open_graph_image`, `open_graph_image_id`, `open_graph_image_source`, `open_graph_image_meta`, `twitter_image`, `twitter_image_id`, `twitter_image_source`, `permalink_hash`, `created_at`, `updated_at`) VALUES ('1', 'user', 'https://msusearch.com/author/johnmathew/', NULL, NULL, '0', '0', NULL, NULL, NULL, NULL, NULL, '0', '1', 'https://secure.gravatar.com/avatar/573b0d778d41b15556147a1bc8bef92f?s=500&d=mm&r=g', NULL, 'gravatar-image', NULL, 'https://secure.gravatar.com/avatar/573b0d778d41b15556147a1bc8bef92f?s=500&d=mm&r=g', NULL, 'gravatar-image', '40:05b9c142ce987060172247fc63be8cb7', '2023-01-29 12:06:22', '2023-01-29 12:06:22')

WordPress database error: [Table 'msusearc_db.yoast_wp_seo_models_indexable' doesn't exist]
INSERT INTO `yoast_wp_seo_models_indexable` (`object_id`, `object_type`, `object_sub_type`, `permalink`, `primary_focus_keyword_score`, `readability_score`, `is_cornerstone`, `is_robots_noindex`, `is_robots_nofollow`, `is_robots_noimageindex`, `is_robots_noarchive`, `is_robots_nosnippet`, `open_graph_image`, `open_graph_image_id`, `open_graph_image_source`, `open_graph_image_meta`, `twitter_image`, `twitter_image_id`, `twitter_image_source`, `primary_focus_keyword`, `canonical`, `title`, `description`, `breadcrumb_title`, `open_graph_title`, `open_graph_description`, `twitter_title`, `twitter_description`, `author_id`, `post_parent`, `number_of_pages`, `post_status`, `is_protected`, `is_public`, `has_public_posts`, `blog_id`, `schema_page_type`, `schema_article_type`, `permalink_hash`, `created_at`, `updated_at`) VALUES ('686', 'post', 'post', 'https://msusearch.com/fixed-the-operation-cannot-be-performed-because-the-message-has-been-changed/', '82', '90', '0', NULL, '0', NULL, NULL, NULL, 'https://msusearch.com/wp-content/uploads/2020/02/The-Operation-Cannot-Be-Performed-Because-the-Message-has-been-Changed.png', NULL, 'first-content-image', NULL, 'https://msusearch.com/wp-content/uploads/2020/02/The-Operation-Cannot-Be-Performed-Because-the-Message-has-been-Changed.png', NULL, 'first-content-image', 'The Operation can\'t Be Performed as the Message has been changed', NULL, 'The Operation can\'t Be Performed as the Message has been changed', 'The Operation Cannot Be Performed Because the Message has been Changed. Outlook allows you to create personal folders. Read More...', '[Fixed] "The Operation Cannot Be Performed Because the Message has been Changed"', NULL, NULL, NULL, NULL, '1', '0', NULL, 'publish', '0', NULL, NULL, '1', NULL, NULL, '99:c75871d60e44289b53de7d457b4564d6', '2023-01-29 12:06:22', '2023-01-29 12:06:22')

WordPress database error: [Table 'msusearc_db.yoast_wp_seo_models_indexable_hierarchy' doesn't exist]
SELECT `indexable_id` FROM `yoast_wp_seo_models_indexable_hierarchy` WHERE `ancestor_id` = '0'

WordPress database error: [Table 'msusearc_db.yoast_wp_seo_models_indexable_hierarchy' doesn't exist]
SELECT `indexable_id` FROM `yoast_wp_seo_models_indexable_hierarchy` WHERE `ancestor_id` = '0'

WordPress database error: [Table 'msusearc_db.yoast_wp_seo_models_indexable' doesn't exist]
SELECT * FROM `yoast_wp_seo_models_indexable` WHERE `object_id` = '1' AND `object_type` = 'user' LIMIT 1

WordPress database error: [Table 'msusearc_db.yoast_wp_seo_models_indexable' doesn't exist]
SELECT * FROM `yoast_wp_seo_models_indexable` WHERE `object_id` = '1' AND `object_type` = 'user' LIMIT 1


Deprecated: strlen(): Passing null to parameter #1 ($string) of type string is deprecated in /home/msusearch/public_html/wp-content/plugins/wordpress-seo/src/models/indexable.php on line 161


WordPress database error: [Table 'msusearc_db.yoast_wp_seo_models_indexable' doesn't exist]
INSERT INTO `yoast_wp_seo_models_indexable` (`object_id`, `object_type`, `permalink`, `title`, `description`, `is_cornerstone`, `is_robots_noindex`, `is_robots_nofollow`, `is_robots_noarchive`, `is_robots_noimageindex`, `is_robots_nosnippet`, `is_public`, `has_public_posts`, `blog_id`, `open_graph_image`, `open_graph_image_id`, `open_graph_image_source`, `open_graph_image_meta`, `twitter_image`, `twitter_image_id`, `twitter_image_source`, `permalink_hash`, `created_at`, `updated_at`) VALUES ('1', 'user', 'https://msusearch.com/author/johnmathew/', NULL, NULL, '0', '0', NULL, NULL, NULL, NULL, NULL, '0', '1', 'https://secure.gravatar.com/avatar/573b0d778d41b15556147a1bc8bef92f?s=500&d=mm&r=g', NULL, 'gravatar-image', NULL, 'https://secure.gravatar.com/avatar/573b0d778d41b15556147a1bc8bef92f?s=500&d=mm&r=g', NULL, 'gravatar-image', '40:05b9c142ce987060172247fc63be8cb7', '2023-01-29 12:06:22', '2023-01-29 12:06:22')


Deprecated: strlen(): Passing null to parameter #1 ($string) of type string is deprecated in /home/msusearch/public_html/wp-content/plugins/wordpress-seo/src/models/indexable.php on line 161


WordPress database error: [Table 'msusearc_db.yoast_wp_seo_models_indexable' doesn't exist]
UPDATE `yoast_wp_seo_models_indexable` SET `has_public_posts` = '0', `permalink` = 'https://msusearch.com/author/johnmathew/', `permalink_hash` = '40:05b9c142ce987060172247fc63be8cb7', `updated_at` = '2023-01-29 12:06:22' WHERE `id` = '0'

WordPress database error: [Table 'msusearc_db.yoast_wp_seo_models_indexable' doesn't exist]
SELECT `id` FROM `yoast_wp_seo_models_indexable` WHERE `object_type` = 'post' AND `object_sub_type` = 'attachment' AND `post_status` = 'inherit' AND `post_parent` = '686' AND `has_public_posts` IS NOT NULL

WordPress database error: [Table 'msusearc_db.yoast_wp_seo_models_indexable' doesn't exist]
SELECT `id` FROM `yoast_wp_seo_models_indexable` WHERE `object_type` = 'post' AND `object_sub_type` = 'attachment' AND `post_status` = 'inherit' AND `post_parent` = '686' AND `has_public_posts` IS NOT NULL

WordPress database error: [Table 'msusearc_db.yoast_wp_seo_models_indexable' doesn't exist]
UPDATE `yoast_wp_seo_models_indexable` SET `permalink` = 'https://msusearch.com/fixed-the-operation-cannot-be-performed-because-the-message-has-been-changed/', `permalink_hash` = '99:c75871d60e44289b53de7d457b4564d6', `updated_at` = '2023-01-29 12:06:22' WHERE `id` = '0'

WordPress database error: [Table 'msusearc_db.yoast_wp_seo_models_indexable' doesn't exist]
SELECT * FROM `yoast_wp_seo_models_indexable` WHERE `object_id` = '1' AND `object_type` = 'user' LIMIT 1

WordPress database error: [Table 'msusearc_db.yoast_wp_seo_models_indexable' doesn't exist]
SELECT * FROM `yoast_wp_seo_models_indexable` WHERE `object_id` = '1' AND `object_type` = 'user' LIMIT 1


Deprecated: strlen(): Passing null to parameter #1 ($string) of type string is deprecated in /home/msusearch/public_html/wp-content/plugins/wordpress-seo/src/models/indexable.php on line 161


WordPress database error: [Table 'msusearc_db.yoast_wp_seo_models_indexable' doesn't exist]
INSERT INTO `yoast_wp_seo_models_indexable` (`object_id`, `object_type`, `permalink`, `title`, `description`, `is_cornerstone`, `is_robots_noindex`, `is_robots_nofollow`, `is_robots_noarchive`, `is_robots_noimageindex`, `is_robots_nosnippet`, `is_public`, `has_public_posts`, `blog_id`, `open_graph_image`, `open_graph_image_id`, `open_graph_image_source`, `open_graph_image_meta`, `twitter_image`, `twitter_image_id`, `twitter_image_source`, `permalink_hash`, `created_at`, `updated_at`) VALUES ('1', 'user', 'https://msusearch.com/author/johnmathew/', NULL, NULL, '0', '0', NULL, NULL, NULL, NULL, NULL, '0', '1', 'https://secure.gravatar.com/avatar/573b0d778d41b15556147a1bc8bef92f?s=500&d=mm&r=g', NULL, 'gravatar-image', NULL, 'https://secure.gravatar.com/avatar/573b0d778d41b15556147a1bc8bef92f?s=500&d=mm&r=g', NULL, 'gravatar-image', '40:05b9c142ce987060172247fc63be8cb7', '2023-01-29 12:06:22', '2023-01-29 12:06:22')


Deprecated: strlen(): Passing null to parameter #1 ($string) of type string is deprecated in /home/msusearch/public_html/wp-content/plugins/wordpress-seo/src/models/indexable.php on line 161


WordPress database error: [Table 'msusearc_db.yoast_wp_seo_models_indexable' doesn't exist]
INSERT INTO `yoast_wp_seo_models_indexable` (`object_id`, `object_type`, `object_sub_type`, `permalink`, `primary_focus_keyword_score`, `readability_score`, `is_cornerstone`, `is_robots_noindex`, `is_robots_nofollow`, `is_robots_noimageindex`, `is_robots_noarchive`, `is_robots_nosnippet`, `open_graph_image`, `open_graph_image_id`, `open_graph_image_source`, `open_graph_image_meta`, `twitter_image`, `twitter_image_id`, `twitter_image_source`, `primary_focus_keyword`, `canonical`, `title`, `description`, `breadcrumb_title`, `open_graph_title`, `open_graph_description`, `twitter_title`, `twitter_description`, `author_id`, `post_parent`, `number_of_pages`, `post_status`, `is_protected`, `is_public`, `has_public_posts`, `blog_id`, `schema_page_type`, `schema_article_type`, `permalink_hash`, `created_at`, `updated_at`) VALUES ('692', 'post', 'attachment', 'https://msusearch.com/wp-content/uploads/2020/02/The-Operation-Cannot-Be-Performed-Because-the-Message-has-been-Changed.png', NULL, '0', '0', NULL, '0', NULL, NULL, NULL, 'https://msusearch.com/wp-content/uploads/2020/02/The-Operation-Cannot-Be-Performed-Because-the-Message-has-been-Changed.png', '692', 'attachment-image', '{\"width\":492,\"height\":148,\"url\":\"https://msusearch.com/wp-content/uploads/2020/02/The-Operation-Cannot-Be-Performed-Because-the-Message-has-been-Changed.png\",\"path\":\"/home/msusearch/public_html/wp-content/uploads/2020/02/The-Operation-Cannot-Be-Performed-Because-the-Message-has-been-Changed.png\",\"size\":\"full\",\"id\":692,\"alt\":\"\",\"pixels\":72816,\"type\":\"image/png\"}', 'https://msusearch.com/wp-content/uploads/2020/02/The-Operation-Cannot-Be-Performed-Because-the-Message-has-been-Changed.png', '692', 'attachment-image', NULL, NULL, NULL, NULL, 'The-Operation-Cannot-Be-Performed-Because-the-Message-has-been-Changed', NULL, NULL, NULL, NULL, '1', '686', NULL, 'inherit', '0', NULL, NULL, '1', NULL, NULL, '123:1de203eb8afda2f2d66fb97a728aacea', '2023-01-29 12:06:22', '2023-01-29 12:06:22')

WordPress database error: [Table 'msusearc_db.yoast_wp_seo_models_indexable_hierarchy' doesn't exist]
SELECT `indexable_id` FROM `yoast_wp_seo_models_indexable_hierarchy` WHERE `ancestor_id` = '0'

WordPress database error: [Table 'msusearc_db.yoast_wp_seo_models_indexable_hierarchy' doesn't exist]
SELECT `indexable_id` FROM `yoast_wp_seo_models_indexable_hierarchy` WHERE `ancestor_id` = '0'

WordPress database error: [Table 'msusearc_db.yoast_wp_seo_models_indexable' doesn't exist]
SELECT * FROM `yoast_wp_seo_models_indexable` WHERE `object_id` = '1' AND `object_type` = 'user' LIMIT 1

WordPress database error: [Table 'msusearc_db.yoast_wp_seo_models_indexable' doesn't exist]
SELECT * FROM `yoast_wp_seo_models_indexable` WHERE `object_id` = '1' AND `object_type` = 'user' LIMIT 1


Deprecated: strlen(): Passing null to parameter #1 ($string) of type string is deprecated in /home/msusearch/public_html/wp-content/plugins/wordpress-seo/src/models/indexable.php on line 161


WordPress database error: [Table 'msusearc_db.yoast_wp_seo_models_indexable' doesn't exist]
INSERT INTO `yoast_wp_seo_models_indexable` (`object_id`, `object_type`, `permalink`, `title`, `description`, `is_cornerstone`, `is_robots_noindex`, `is_robots_nofollow`, `is_robots_noarchive`, `is_robots_noimageindex`, `is_robots_nosnippet`, `is_public`, `has_public_posts`, `blog_id`, `open_graph_image`, `open_graph_image_id`, `open_graph_image_source`, `open_graph_image_meta`, `twitter_image`, `twitter_image_id`, `twitter_image_source`, `permalink_hash`, `created_at`, `updated_at`) VALUES ('1', 'user', 'https://msusearch.com/author/johnmathew/', NULL, NULL, '0', '0', NULL, NULL, NULL, NULL, NULL, '0', '1', 'https://secure.gravatar.com/avatar/573b0d778d41b15556147a1bc8bef92f?s=500&d=mm&r=g', NULL, 'gravatar-image', NULL, 'https://secure.gravatar.com/avatar/573b0d778d41b15556147a1bc8bef92f?s=500&d=mm&r=g', NULL, 'gravatar-image', '40:05b9c142ce987060172247fc63be8cb7', '2023-01-29 12:06:22', '2023-01-29 12:06:22')


Deprecated: strlen(): Passing null to parameter #1 ($string) of type string is deprecated in /home/msusearch/public_html/wp-content/plugins/wordpress-seo/src/models/indexable.php on line 161


WordPress database error: [Table 'msusearc_db.yoast_wp_seo_models_indexable' doesn't exist]
UPDATE `yoast_wp_seo_models_indexable` SET `has_public_posts` = '0', `permalink` = 'https://msusearch.com/author/johnmathew/', `permalink_hash` = '40:05b9c142ce987060172247fc63be8cb7', `updated_at` = '2023-01-29 12:06:22' WHERE `id` = '0'

WordPress database error: [Table 'msusearc_db.yoast_wp_seo_models_indexable' doesn't exist]
SELECT `id` FROM `yoast_wp_seo_models_indexable` WHERE `object_type` = 'post' AND `object_sub_type` = 'attachment' AND `post_status` = 'inherit' AND `post_parent` = '692' AND `has_public_posts` IS NOT NULL

WordPress database error: [Table 'msusearc_db.yoast_wp_seo_models_indexable' doesn't exist]
SELECT `id` FROM `yoast_wp_seo_models_indexable` WHERE `object_type` = 'post' AND `object_sub_type` = 'attachment' AND `post_status` = 'inherit' AND `post_parent` = '692' AND `has_public_posts` IS NOT NULL


Deprecated: strlen(): Passing null to parameter #1 ($string) of type string is deprecated in /home/msusearch/public_html/wp-content/plugins/wordpress-seo/src/models/indexable.php on line 161


WordPress database error: [Table 'msusearc_db.yoast_wp_seo_models_indexable' doesn't exist]
UPDATE `yoast_wp_seo_models_indexable` SET `permalink` = 'https://msusearch.com/wp-content/uploads/2020/02/The-Operation-Cannot-Be-Performed-Because-the-Message-has-been-Changed.png', `permalink_hash` = '123:1de203eb8afda2f2d66fb97a728aacea', `updated_at` = '2023-01-29 12:06:22' WHERE `id` = '0'


Deprecated: strtolower(): Passing null to parameter #1 ($string) of type string is deprecated in /home/msusearch/public_html/wp-content/plugins/wordpress-seo/src/generators/schema-generator.php on line 132

Deprecated: strtolower(): Passing null to parameter #1 ($string) of type string is deprecated in /home/msusearch/public_html/wp-content/plugins/wordpress-seo/src/generators/schema-generator.php on line 132

Deprecated: strtolower(): Passing null to parameter #1 ($string) of type string is deprecated in /home/msusearch/public_html/wp-content/plugins/wordpress-seo/src/generators/schema-generator.php on line 132

Deprecated: strtolower(): Passing null to parameter #1 ($string) of type string is deprecated in /home/msusearch/public_html/wp-content/plugins/wordpress-seo/src/generators/schema-generator.php on line 132

Deprecated: strtolower(): Passing null to parameter #1 ($string) of type string is deprecated in /home/msusearch/public_html/wp-content/plugins/wordpress-seo/src/generators/schema-generator.php on line 132

Deprecated: strtolower(): Passing null to parameter #1 ($string) of type string is deprecated in /home/msusearch/public_html/wp-content/plugins/wordpress-seo/src/generators/schema-generator.php on line 132

Deprecated: strtolower(): Passing null to parameter #1 ($string) of type string is deprecated in /home/msusearch/public_html/wp-content/plugins/wordpress-seo/src/generators/schema-generator.php on line 132

Deprecated: strtolower(): Passing null to parameter #1 ($string) of type string is deprecated in /home/msusearch/public_html/wp-content/plugins/wordpress-seo/src/generators/schema-generator.php on line 132

Deprecated: strtolower(): Passing null to parameter #1 ($string) of type string is deprecated in /home/msusearch/public_html/wp-content/plugins/wordpress-seo/src/generators/schema-generator.php on line 132

Deprecated: strtolower(): Passing null to parameter #1 ($string) of type string is deprecated in /home/msusearch/public_html/wp-content/plugins/wordpress-seo/src/generators/schema-generator.php on line 132

Deprecated: strtolower(): Passing null to parameter #1 ($string) of type string is deprecated in /home/msusearch/public_html/wp-content/plugins/wordpress-seo/src/generators/schema-generator.php on line 132

Deprecated: strtolower(): Passing null to parameter #1 ($string) of type string is deprecated in /home/msusearch/public_html/wp-content/plugins/wordpress-seo/src/generators/schema-generator.php on line 132

Deprecated: strtolower(): Passing null to parameter #1 ($string) of type string is deprecated in /home/msusearch/public_html/wp-content/plugins/wordpress-seo/src/generators/schema-generator.php on line 132

Deprecated: strtolower(): Passing null to parameter #1 ($string) of type string is deprecated in /home/msusearch/public_html/wp-content/plugins/wordpress-seo/src/generators/schema-generator.php on line 132

Deprecated: strtolower(): Passing null to parameter #1 ($string) of type string is deprecated in /home/msusearch/public_html/wp-content/plugins/wordpress-seo/src/generators/schema-generator.php on line 132

Deprecated: strtolower(): Passing null to parameter #1 ($string) of type string is deprecated in /home/msusearch/public_html/wp-content/plugins/wordpress-seo/src/generators/schema-generator.php on line 132

Warning: Uninitialized string offset 0 in /home/msusearch/public_html/wp-content/plugins/custom-field-suite/includes/field.php on line 83

[Fixed] "The Operation Cannot Be Performed Because the Message has been Changed"
The Operation Cannot Be Performed Because The Message has been Changed
The error message "The Operation can't Be Performed as the Message has been changed" appears when you try to move an email to a folder. This is a known issue in IMAP accounts. Eventually, the change needs to synchronise with the server before you move it.

Symptoms
If you modify a previous message from the chain, then outlook will not be able to send an email and throws this error message saying "The operation couldn't be performed"
Second instance as discussed, when you try to move an email to another folder, this will throw the same error "The Operation Cannot Be Performed Because the Message has been Changed".
Reasons
Basically, the above symptoms show this error message with outlook emails sending or moving. The sync process failure is the primary cause of this error.
Solution for " The Operation can't Be Performed as the Message has been changed"
If you find the sync process is complete, then try to re-start the outlook program and run the same process (1). If the same error repeats, try to reach the technician on chat for help and support.
How to Install and Outlook Program for "The Operation can't Be Performed as the Message has been changed"?
Outlook program is an email application that can organize your emails and help you to send/receive emails. This program is installed along with any official business or professional editions. Otherwise, there is a standalone app available to install outlook.
How to Configure Emails on Outlook?
To configure a new email account for the first time, you can click on file and account settings and type in your email and use the configuration given by email providers to set it up.
How to Create Personal Folders in Outlook?
Outlook allows you to create personal folders that can store emails locally to your computer. It is a data folder which is a selection under your account settings. The emails stored under personal folders are moved out of your webmail. Backed up to avoid the loss of any data due to your system damage
In Conclusion, 
The operation cannot be performed because the message has been changed. As a result, our technicians will resolve all issues on your computer.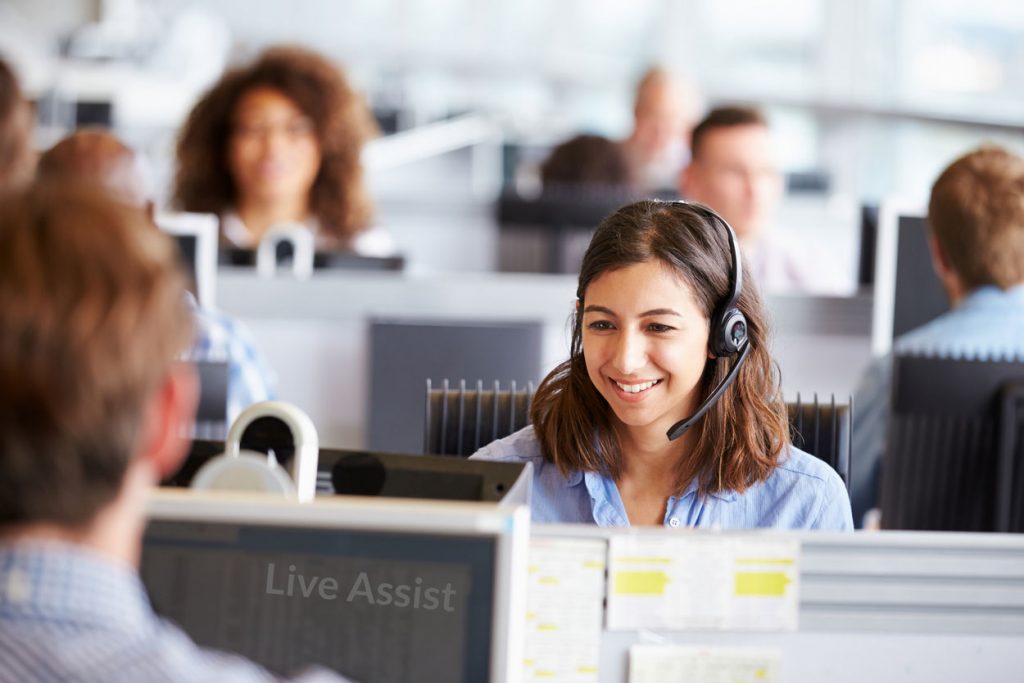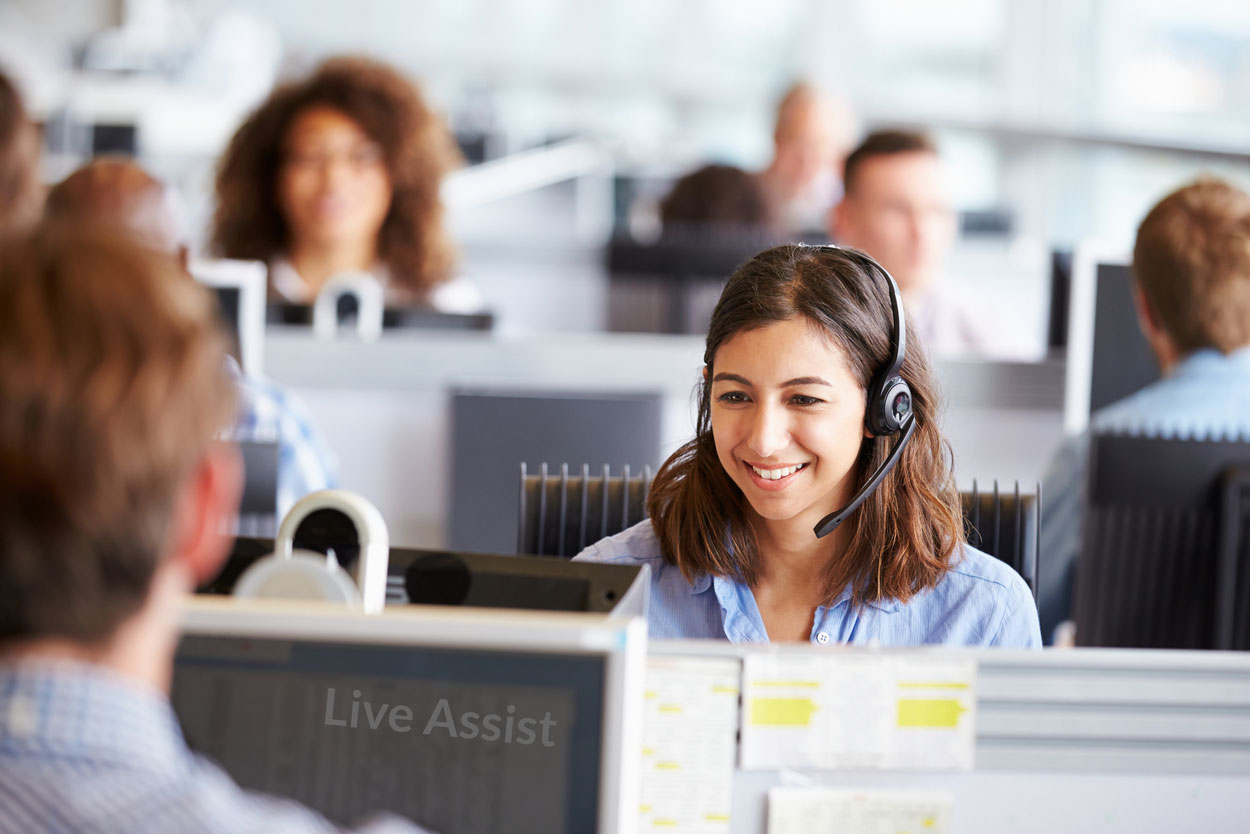 Otherwise, chat with our Technician to fix your computer issues Now!
Read More Errors: